Jackpot is a 2013 Hindi comedy thriller directed by Kaizad Gustad starring Sunny Leone, Naseeruddin Shah and Sachiin J Joshi.The film released on December 13,2013.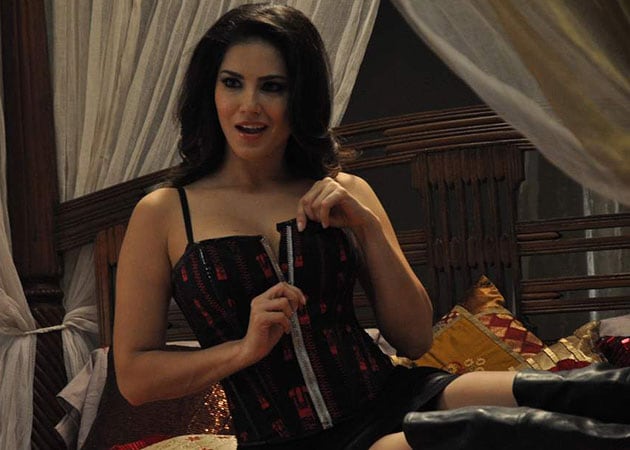 Directed by Kaizad Gustad
Produced by Raina Sachiin Joshi
Written by Kaizad Gustad
Starring Naseeruddin Shah, Sunny Leone, Sachiin J Joshi
Music by John Stewart
Cinematography Artur Zurawski
Studio Viiking Media & Entertainment
Release dates December 13, 2013
Country India
Language Hindi
The majority of the shooting for the film was completed in Goa.
Kaizad Gustad shot the film in 27 days.
The soundtrack has 9 tracks. Sharib & Toshi, Mika, Remo Fernandes, Gods Robots (Shridevi Keshavan & Janaka Atugoda), Rishi Rich, Juno Reactor, Rahul Bhatt & Javed Jaffri and Itek Bhutani composed each one song. Kabhi Jo Baadal Barse – Arijit Singh.
Full Jhol – Mika Singh, Akasa Singh.
Bol Bugger Bol – Remo Fernandes.
Jackpot Jeetna – Sunidhi Chauhan.
Kabhi Jo Baadal Barse (Remix) – Arijit Singh ft Rishi Rich .
Jackpot – MANISH WADHWA.
Eggjactly – Jaaved Jaaferi.
Kabhi Jo Baadal Barse (Female) – Shreya Ghoshal.
Now You See, Now You Don't – Ramya Iyer.
Kabhi Jo Baadal Barse (Remix) – Arijit Singh.
Jackpot Movie Review
Kaizad Gustab who gave Katrina Kaif break with his disastrous movie 'Boom', has made a comeback after ten years with movie 'Jackpot'. Interestingly, Kaizad has retained his old formula in making movies that is just build your movie around skimpily clothed actress. In 'Boom', it was Katrina and in 'Jackpot' is Sunny whose hotness director has tried to use to deliver a blockbuster movie. And the result has been almost identical on both occasions. The movie starts in Goa where Maya (Sunny Leone) and Francis (Sachin S Joshi) are small time fraudsters. But now they have got ambitious and want to pull one big time heist. So, they go to a casino whose owner is Naseeruddin Shah, and plan to win the jackpot in a card game. But the task isn't easy as Naseeruddin is a formidable and cunning rival.
More...
Sunny Leone hardly ever strips in
Jackpot
. The film is not about skin show. It's more about scratching smooth surfaces to get to the evil avaricious core of the human heart. Everyone is greedy in Kaizad Gustad's film, some more than the others. And every character is an imposter.
If you like films where a briefcase stashed with currency notes is tossed around with the cast in frenetic pursuit (think Guy Ritchie), then this is the film you would probably want to check out.
More...
There's nothing new about Kaizad Gustad's
Jackpot
, except he launched a raunchy Ms Kaif few years back and ten years later decided to have an adult movie star as his lead heroine Sunny Leone and Sachiin Joshi starrer Jackpot has hit the theatres. And while the adult star turned Bollywood heroine has high expectations from her latest release, we were really disappointed with this one. What is supposed to be a slick con film ends up like half baked pie with all the wrong ingredients in it. The story revolves around a casino Jackpot in Goa owned by Boss (Naseeruddin Shah). Maya (Sunny Leone) and Francis (Sachiin S Joshi) are con artists who plan to make it big in life and have a game plan to make their dream come true. The game starts at Boss' casino boat Jackpot, which eventually becomes the twist in the well planned con act. While everybody from Boss to Francis and his friends are busy planning, they seem smitten by Sunny's mere presence (read bosoms), which we failed at miserably. Will the Maya and Francis' plan to pull off the Rs 250 crore scam succeed? You can watch the film and try hard to find out.
More...
A little way into Jackpot, I heard a character say: "Yeh plot bada complex hai (this plot is very complex)." My heart sank. This is not what I expected from a film featuring a very pretty porn star, a buffed-up stud, and a thesp in jazzy threads. It should have been simple, fast in-and-out, grimy fun. What I got was stretched-out lameness, for an hour and a half. More...